The Livingstone Online Digital Collection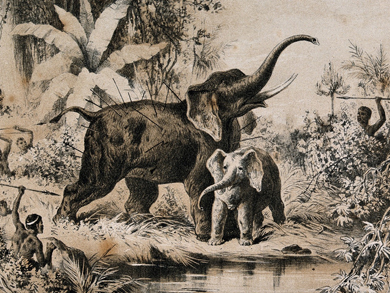 Cite page (MLA): Wisnicki, Adrian S., and Megan Ward. "The Livingstone Online Digital Collection." Livingstone Online. Adrian S. Wisnicki and Megan Ward, dirs. University of Maryland Libraries, 2016. Web. http://livingstoneonline.org/uuid/node/91f40778-9b1b-495e-80ff-c10fe1d903c8.
---
This page describes the scope of the Livingstone Online digital collection and enumerates the various methods available for encountering this collection.
Livingstone Online offers a critically-mediated encounter with the literary and visual legacy of David Livingstone. At the heart of our mission lies our digital collection, which consists of images, transcriptions, and individual item records (i.e., metadata) for a broad range of literary and material artifacts produced by Livingstone or related to his travels and legacy. Currently our published digital collection spans over 1,100 items consisting of 15,000 curated digital images (including 3,000 spectral images) and 780 edited and encoded transcriptions.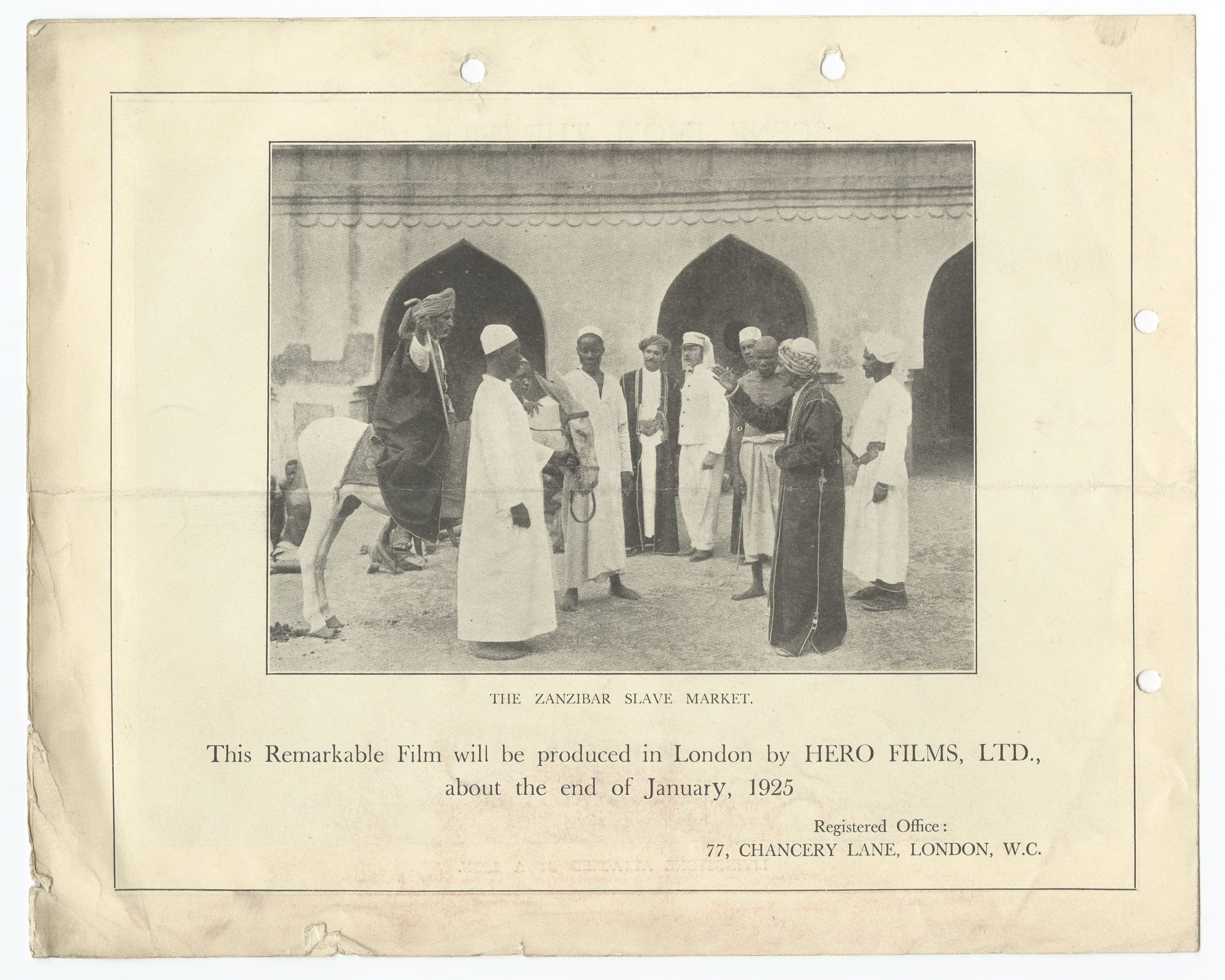 Promotional Leaflet for Livingstone: A Super Film (Film), 1925, by Hero Films Ltd. Copyright National Library of Scotland. Creative Commons Share-alike 2.5 UK: Scotland
The items we published derive from the physical collections of nearly 50 repositories around the world; in many cases, these represent all Livingstone manuscripts held by those repositories. Although the digital files cannot replace the experience of interacting with the original items, the files nonetheless enable individual and comparative encounter with the items in ways difficult if not impossible in the real world.
Our digital collection encompass all facets of Livingstone's writing career and spans a diverse range of genres, including letters, essays, field diaries, research notebooks, maps, sketches, book manuscripts, marked proof engravings, biblical quotations, prescriptions, and autographs. Among our top treasures we count: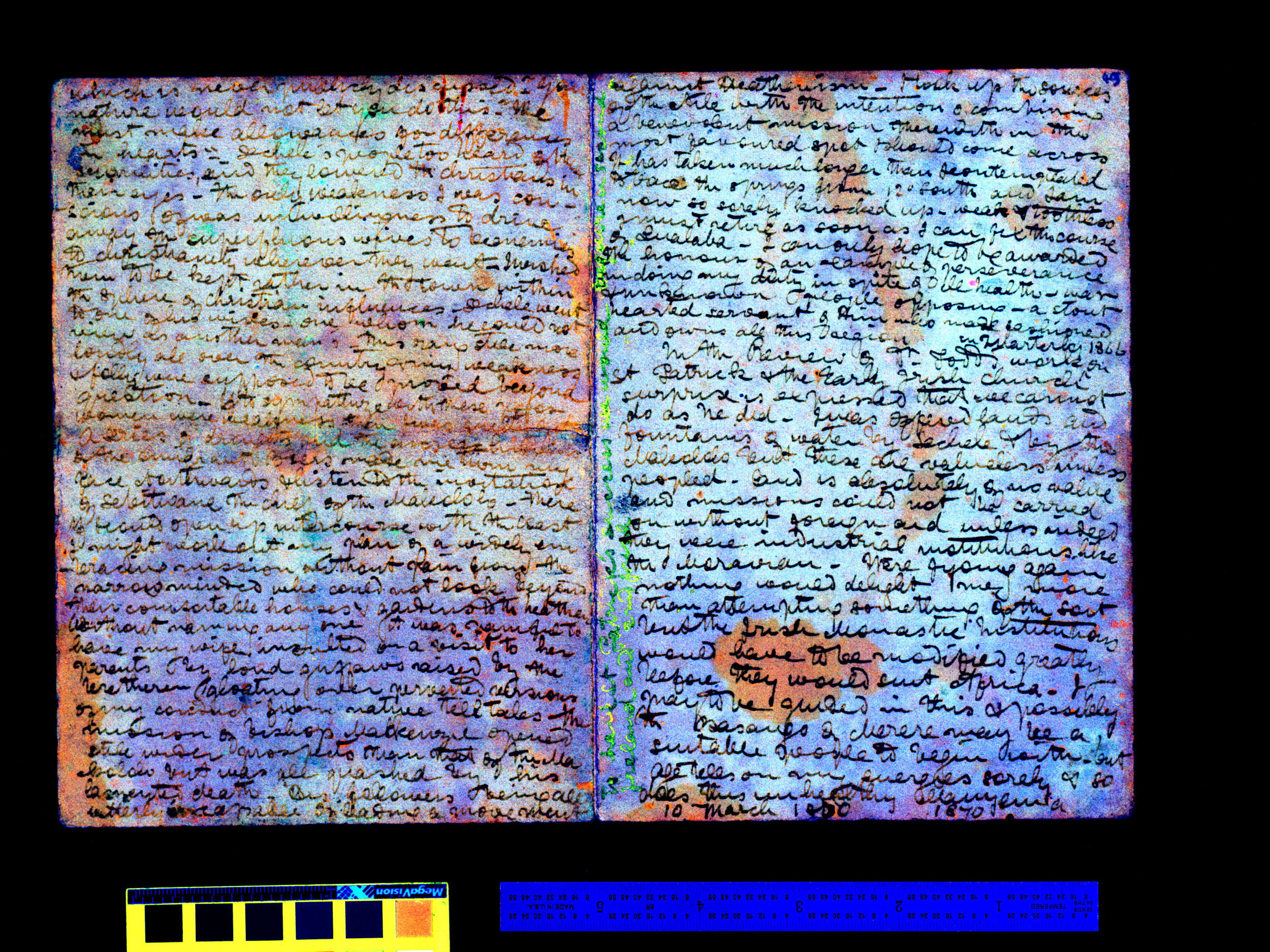 A page from David Livingstone's 1870 Field Diary after spectral image processing to enhance staining. Copyright National Library of Scotland and Dr. Neil Imray Livingstone Wilson (as relevant). Creative Commons Attribution-NonCommercial 3.0 Unported
Additionally, we publish curated images of unique contextual materials such as painted magic lantern slides, publisher estimate books and trade advertisements, nineteenth-century illustrations of Livingstone's travels, promotional materials from films based on Livingstone's life, Livingstone's pocket Bible, and even Mary Moffat's wedding ring.
Our digital catalogue – the largest catalogue of Livingstone and Livingstone-related items ever created – encompasses nearly 3,000 items and serves as the gateway to our digital collection. Users can also search any combination of images, transcription, and item records from the search bar in all our page headers or browse our digital collection by Livingstone's correspondents, the diverse repositories with Livingstone materials, a timeline that plots all items chronologically, and a map that links items to the geographical locations where Livingstone and others created them.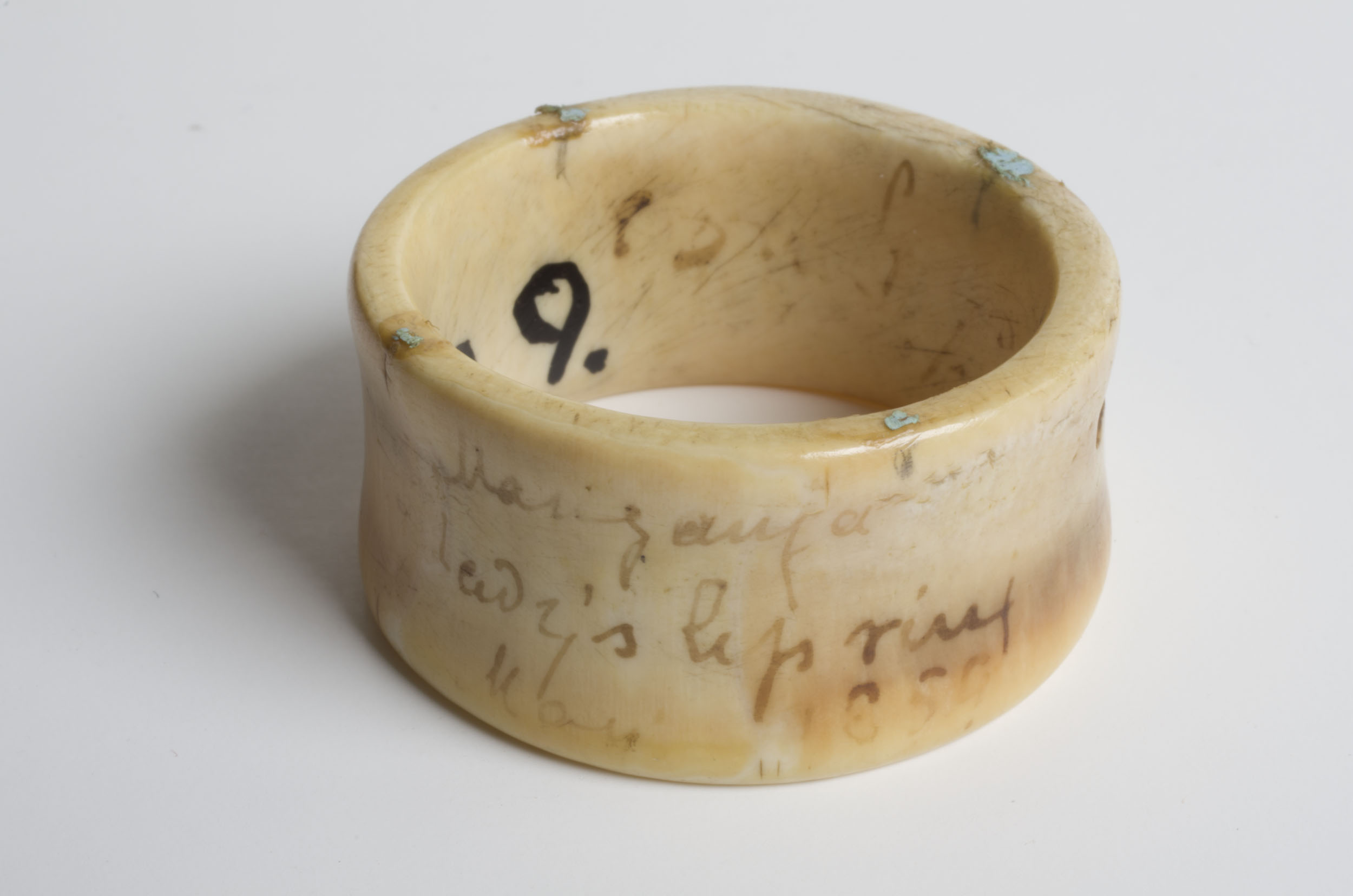 Ivory Lip Ring, May 1859, from the Maganja ethnic group in Africa, with an inscription from David Livingstone. Copyright David Livingstone Centre, Dr. Neil Imray Livingstone Wilson (as relevant), and Roddy Simpson. Creative Commons Attribution-NonCommercial 3.0 Unported
For items published in our digital collection, users can view images and transcriptions online or download archival packets. These packets, which contain high-resolution JPEG images, critically encoded transcriptions, and a variety of supporting files, enable users to study our materials on their computers or to engage in advanced computational analysis of our files. We also allow users to download our complete set of PDF reading copies of individual items based on those TEI files. Scholars and others with research needs can also contact us for direct access to many of the archival-quality TIFF images from which our site images derive.
Bonus: Visit One More Voice, a Livingstone Online imprint site whose collection includes many items related to Livingstone Online.