Prefatory Materials

Images and Texts

Critical Materials
Livingstone's Manuscripts in South Africa (1843-1872)
Cite page (MLA): McDonald, Jared, and Adrian S. Wisnicki, eds. "The Project Team." In Livingstone's Manuscripts in South Africa (1843-1872). Jared McDonald and Adrian S. Wisnicki, dirs. Livingstone Online. Adrian S. Wisnicki and Megan Ward, dirs. University of Maryland Libraries, 2018. Web. http://livingstoneonline.org/uuid/node/bb78f908-9061-46b1-aefb-cb799386f9e4.
---
This page introduces the project team that developed the critical edition of Livingstone's manuscripts in South Africa (1843-72).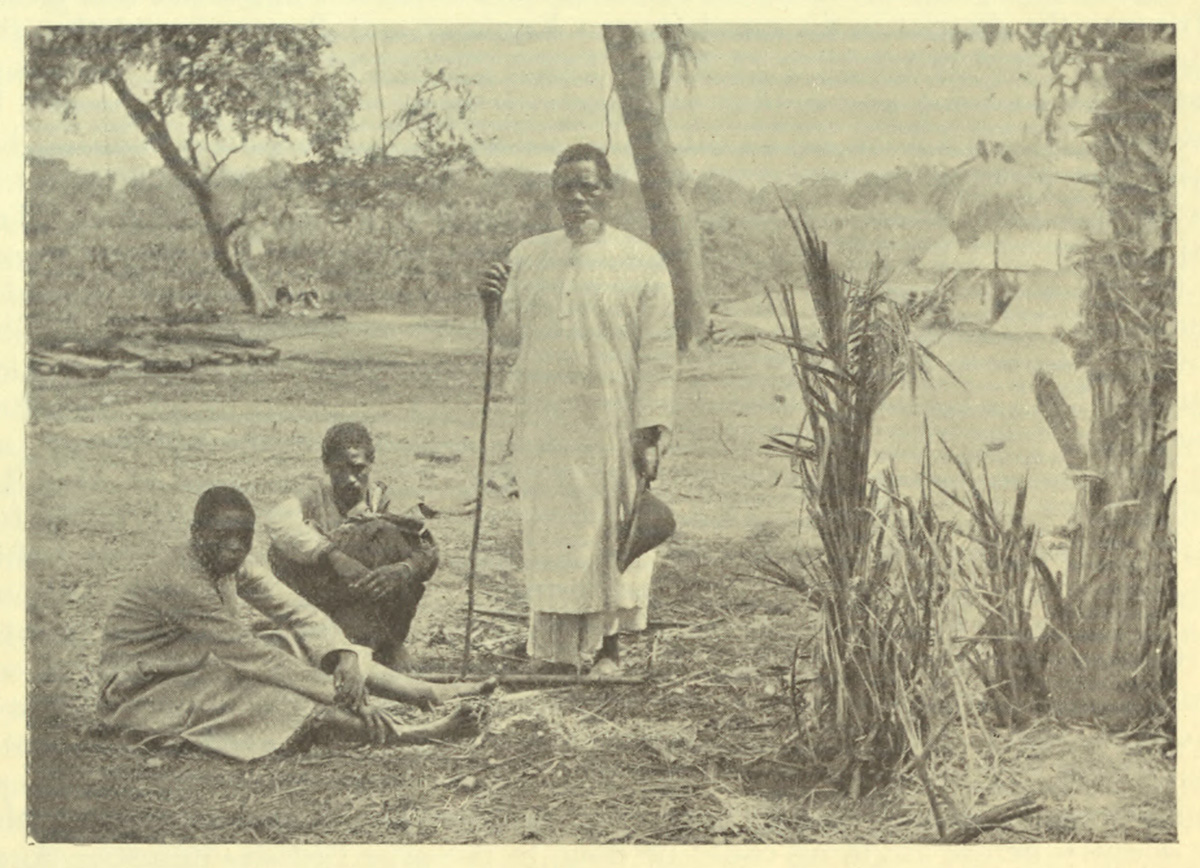 'Masea and Mwitu, Two of Livingstone's Makololo.' Image from Harry H. Johnston, British Central Africa (London: Methuen & Co, 1897): 87. Courtesy of Internet Archive. This recently rediscovered image is the only known photograph of individuals from the Makololo, a southern African ethnic group, that accompanied Livingstone during his famous African transcontinental expedition (1852-56). Presumably, Masea and Mwitu are the two seated figures. The third individual (standing) is unidentified.
Leadership
Jared McDonald (University of the Free State) – Director
Adrian S. Wisnicki (University of Nebraska-Lincoln) – Director
Angela Aliff (Independent Scholar) – Project Scholar
Mary Borgo Ton (University of Indiana) – Project Scholar
Critical Encoding
Alexander Munson (University of Nebraska-Lincoln)
Anne Martin (David Livingstone Centre)
Heather F. Ball (Morgan Library & Museum)
Justin D. Livingstone (Queen's University Belfast)
Kate Simpson (Edinburgh Napier University)
Stephen Hall (University of Glasgow)