Prefatory Materials

Spectral Images and Texts

Critical Essays

Supporting Materials

Image Processing Information

Additional Pages

Project History and Documentation
Livingstone's 1871 Field Diary
Cite page (MLA): Wisnicki, Adrian S., ed. "Project Team." In Livingstone's 1871 Field Diary. Adrian S. Wisnicki, dir. Livingstone Online. Adrian S. Wisnicki and Megan Ward, dirs. University of Maryland Libraries, 2017. Web. http://livingstoneonline.org/uuid/node/432d0dde-4054-4313-9225-24c93217b99e.
---
This page introduces the project team that developed the critical edition of Livingstone's 1871 Field Diary in 2010-13. Institutional affiliations below date to 2013, although some of these have since changed.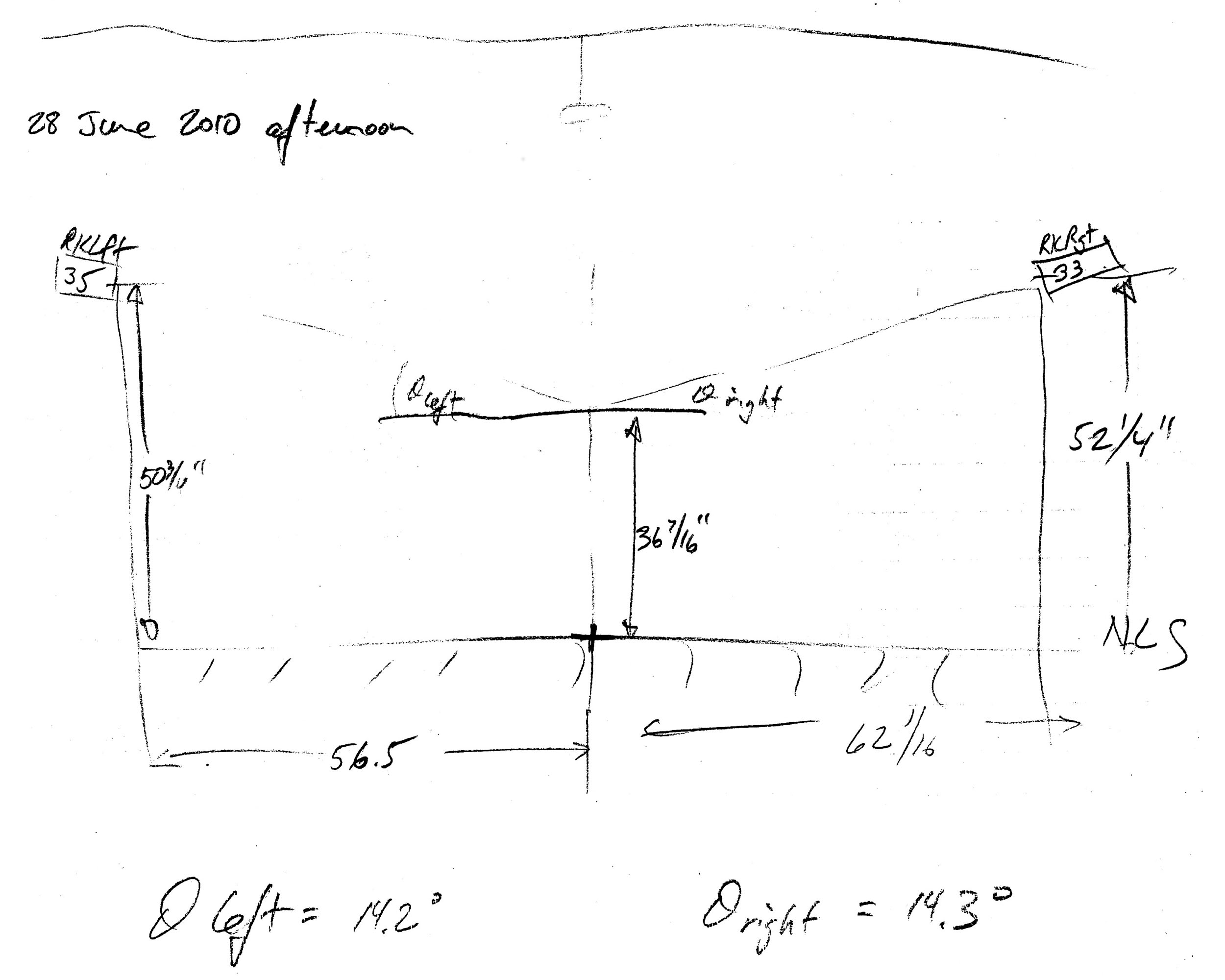 Sketch diagram of the raking light setup used for spectrally imaging both the 1870 and 1871 Field Diaries at the National Library of Scotland, 28 June 2010. Copyright Michael B. Toth. Creative Commons Attribution-NonCommercial 3.0 Unported. Learn more about the imaging set-up in our project history.
Scholarship and Science
Adrian S. Wisnicki (Indiana University of Pennsylvania) - Director, Lead Scholar, Principal Writer
Debbie Harrison (Birkbeck, University of London) - Contributing Editor and Outreach Director
Keith Knox - Imaging Scientist
Roger L. Easton, Jr. (Rochester Institute of Technology) - Imaging Scientist
Bill Christens-Barry (Equipoise Imaging, LLC) - Imaging Scientist
Management and Imaging
Michael B. Toth (R.B. Toth Associates.) - Program Manager
Doug Emery (Emery IT) - Data Manager
Ken Boydston (Megavision, Inc.) - Camera Engineer
Website Development
Stephen Davison (UCLA Digital Library Program) - Website Developer
Lisa McAulay (UCLA Digital Library Program) - Website Developer
Parinita Ghorpade (UCLA Digital Library Program) - Website Developer
Kristian Allan (UCLA Digital Library Program) - Website Developer
Henry Chiong (UCLA Digital Library Program) - Website Developer
Sarina Sinick (UCLA Digital Library Program) - Website Developer
Scholarship and Science Support
Kate Simpson (Edinburgh Napier University) - Research Assistant
Caroline Houston (Rochester Institute of Technology) - Research Assistant
Heather F. Ball (Morgan Library and Museum) - Research Assistant
A.J. Schmitz (Indiana University of Pennsylvania) - Research Assistant
Honorary Members
Hilary Fraser (Birkbeck, University of London)
Christopher Lawrence (University College London)
Anne Martin (David Livingstone Centre)
Alison Metcalfe (National Library of Scotland)
Michael Phelps (Early Electronic Manuscripts Library)