Livingstone Online: An Introduction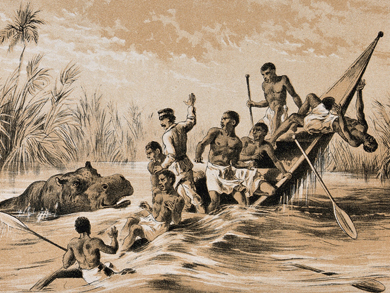 Cite page (MLA): "Livingstone Online: An Introduction." Livingstone Online. Adrian S. Wisnicki and Megan Ward, dirs. University of Maryland Libraries, 2018. Web. http://livingstoneonline.org/uuid/node/439d7063-9706-41a2-adef-e997db6b2311.
---
This section introduces Livingstone Online by describing the site's goals, content, and practices. The section also outlines the site's educational value for modern audiences.
---
Livingstone Online (new version, first edition) has been peer reviewed and approved by NINES.

Review date: 2016
---
Livingstone Online is a digital museum and library that allows users to encounter the written, visual, and material legacies of the famous Victorian explorer, missionary, and abolitionist David Livingstone (1813-73). The site draws on recent scholarship and international collaboration to restore one of the British Empire's most iconic figures to the many historical and cultural contexts in which he worked, traveled, and is remembered, and to rethink and reevaluate his place in those contexts.
Since 2004, Livingstone Online has established itself as a leading academic resource for the study of African history, the British Empire, nineteenth-century intercultural encounters, and digital humanities practice. The site's digital collection of high-resolution manuscript images and critically-edited transcriptions – 15,000 images and 780 transcriptions – is among the largest on the internet related to any single historical British visitor to Africa.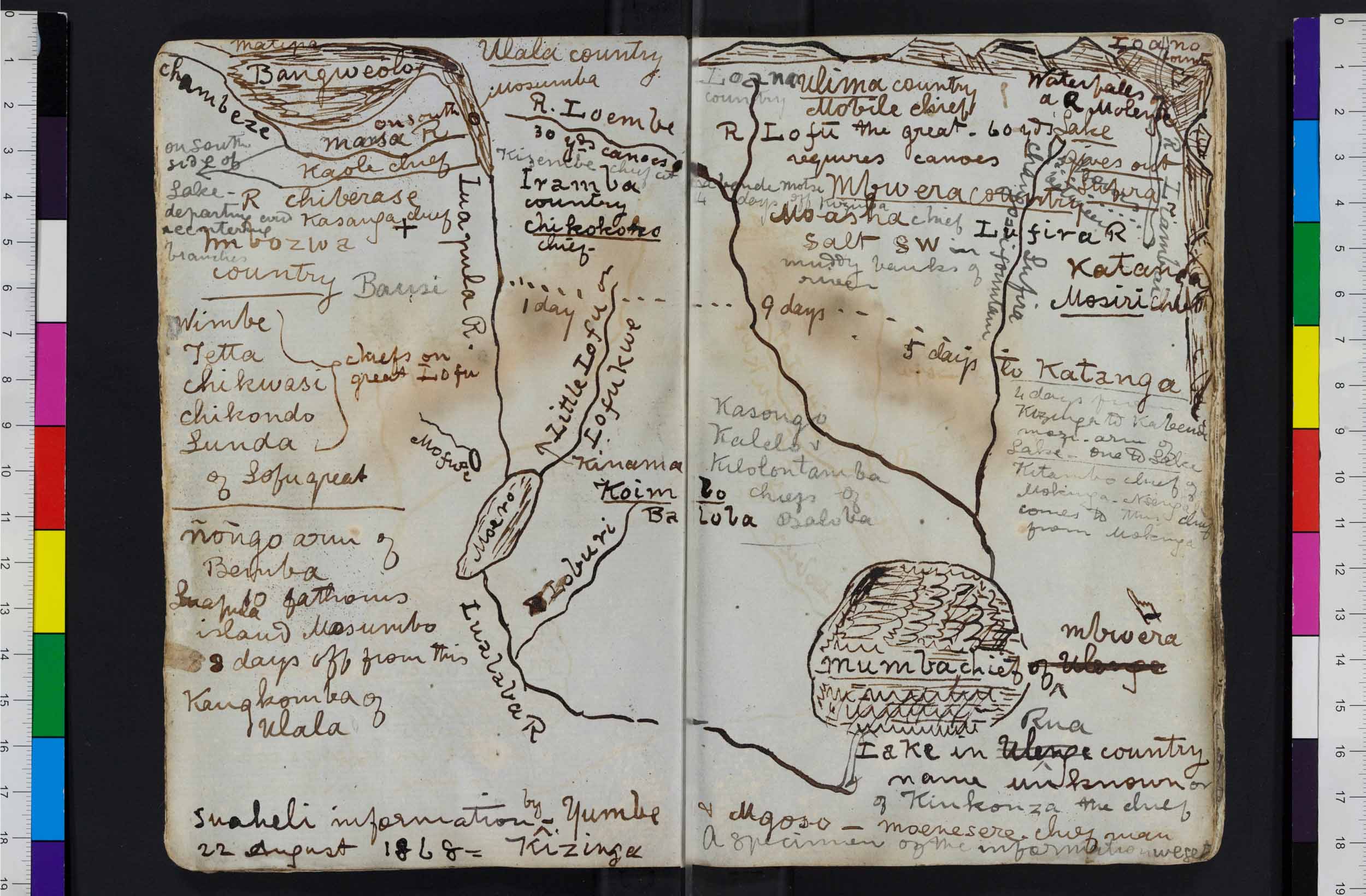 Notebook entitled Copy from Observations of Kuzinga-Mubozwa Country, July-October 1868, by David Livingstone. Copyright David Livingstone Centre, Dr. Neil Imray Livingstone Wilson (as relevant), and University of Glasgow Photographic Unit. Creative Commons Attribution-NonCommercial 3.0 Unported
Livingstone's manuscripts encompass a wide range of topics and hold educational value for diverse audiences. Livingstone Online unites these manuscripts – which otherwise hide from view in libraries and archives around the world – for the first time ever. Our site also publishes a wide assortment of illustrative materials associated with representing Livingstone and his world.
Livingstone Online encourages study and discussion of Livingstone's ideas and key aspects of nineteenth-century global history through a site design that is simple and intuitive, yet also elegant and visually enriching. The site publishes important research on Livingstone's legacy and contexts, and explores the many ways his ideas have circulated over time. By applying cutting-edge spectral imaging technology, the site open new frontiers in the study of nineteenth-century travel manuscripts and their material history.
Uniquely, Livingstone Online also takes visitors far behind the scenes of its work – documenting step-by-step the international collaboration among archives, scholars, scientists, librarians, curators, computer programmers, and other specialists that has made the project possible. Collective projects such as Livingstone Online represent the present and the future of literary and historical studies online.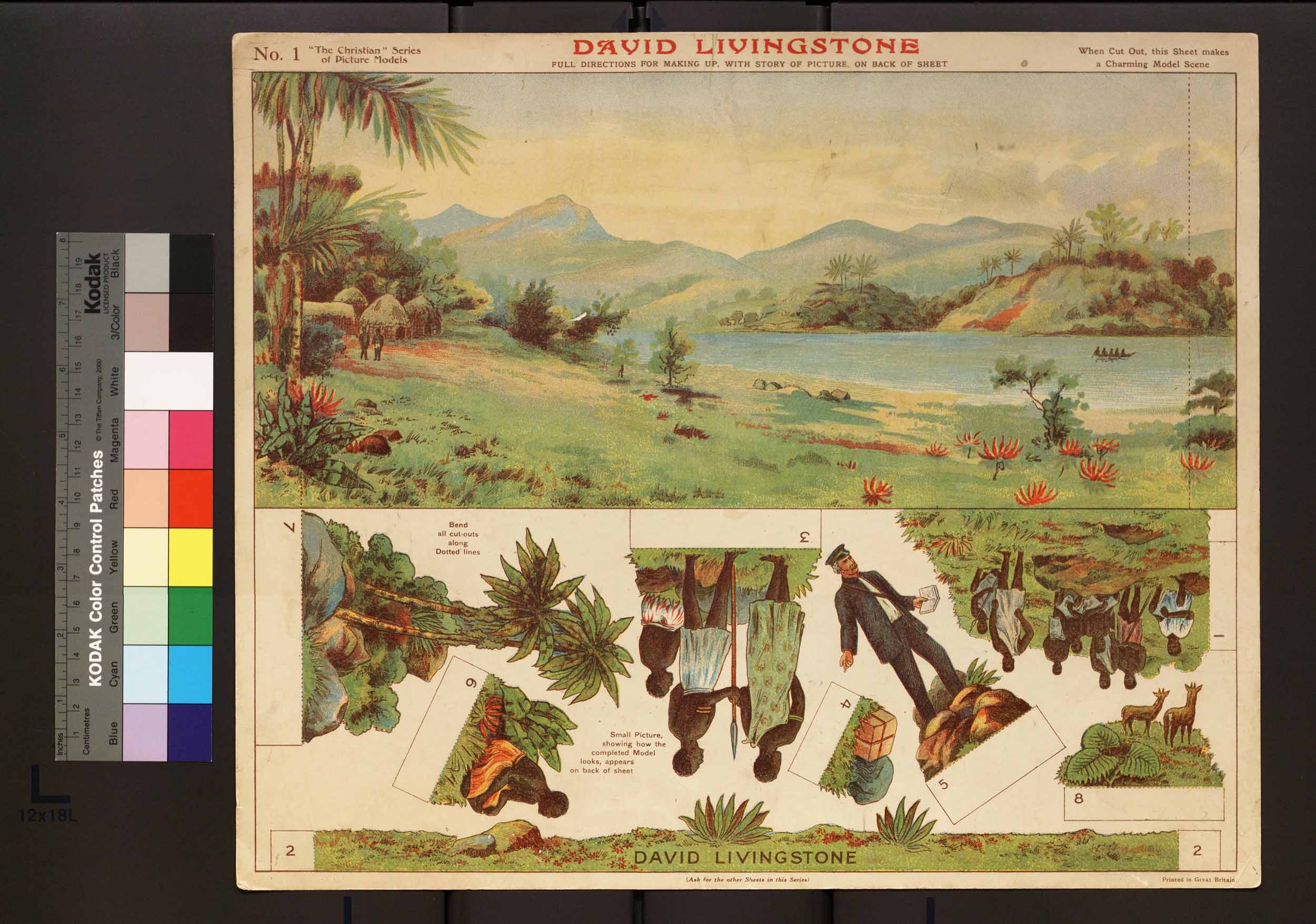 The Christian. Series of Picture Models, No.1, c.1870, by Morgan Scott. Courtesy of the Smithsonian Libraries, Washington, D.C.
Livingstone Online's goal is neither to praise nor condemn David Livingstone the individual. He was and remains a controversial figure. Rather, the site proceeds on the basis that Livingstone's varied and vast manuscript and other legacies offers an unparalleled window onto key aspects of nineteenth-century global history and intercultural encounter. This history is part of our shared cultural heritage and should be available for detailed study.
Together, the many resources here bring David Livingstone's world back to life for contemporary audiences in a comprehensive, complex, and critically-informed manner. The site invites visitors to browse its pages and encounter the history of the British Empire and nineteenth-century Africa in a new and unique way.
Bonus: Visit One More Voice, a new Livingstone Online initiative that focuses on recovering non-European contributions from nineteenth-century British imperial and colonial archives.